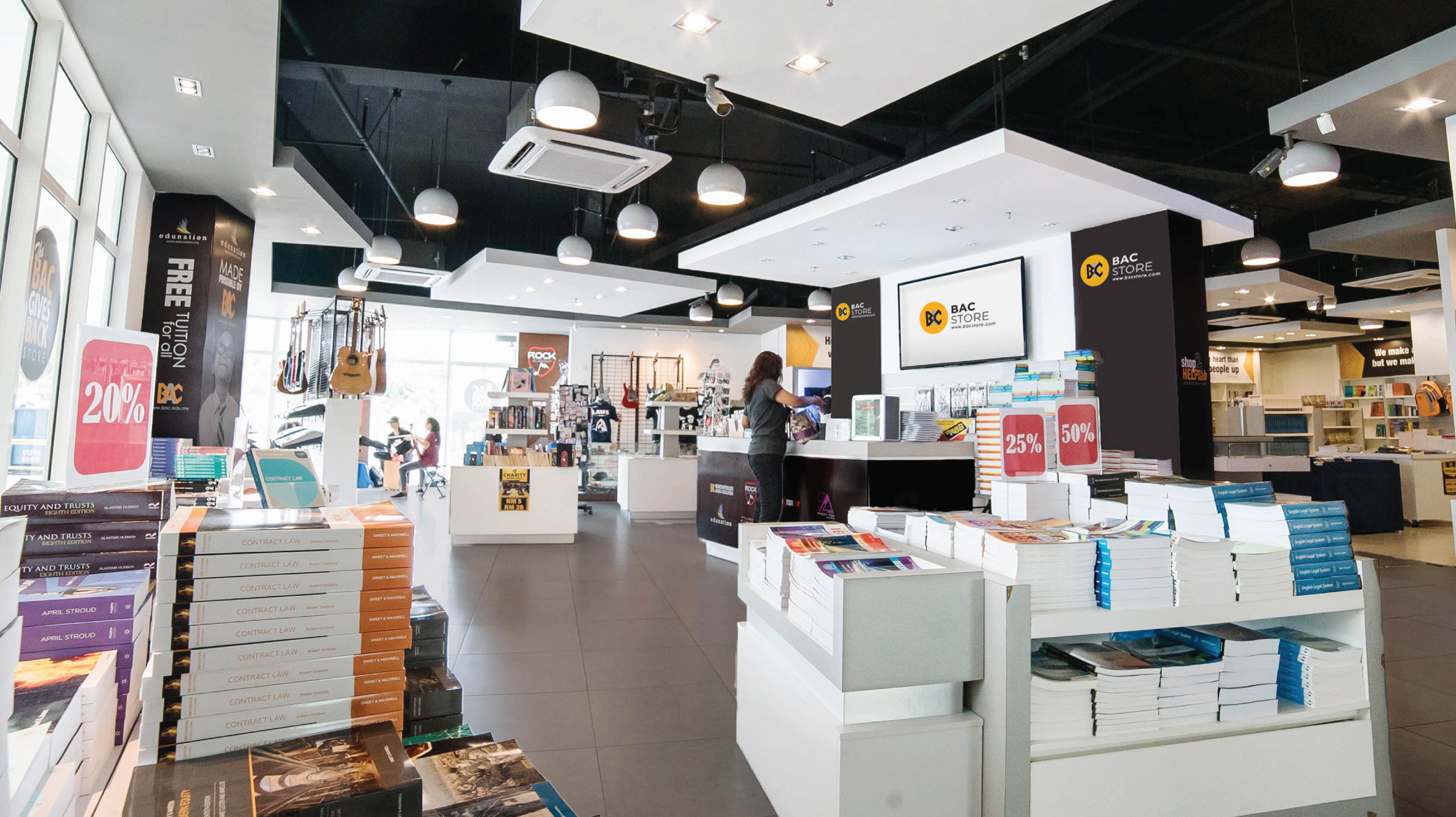 Welcome to the BACstore!
Great news!!! BACstore is now online, offering you an effortless shopping experience from the comfort of your home.
Established in 2013, the BACstore carries a wide selection of items that include books (fiction/non-fiction), textbooks, merchandise, stationery, musical instruments and clothing.
Formerly known as the BAC Gives Back Store, it was established to serve the community with a percentage of the sales being channelled to underprivileged communities, NGOs and social enterprises.
What makes the store unique & interesting is that the patrons get to nominate their favourite charity or cause to receive the proceeds from their purchase!
So now you can shop while you Give Back to the community!